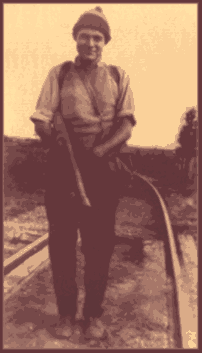 The Michigan Hemingway Society
has been active since 1983 and was incorporated officially as a non-profit organization in 1993. The group's volunteer energies have been focused ad hoc on such events as its annual Hemingway weekend held in Petoskey, Michigan, each October.

The Michigan Hemingway Society is made up of university professors, writers, high school teachers, fly fishers, journalists, and all kinds of other people who are interested in exploring the life and body of literature created by this Nobel prize-winning author.
Goals and objectives of the group include:

To encourage the study of Hemingway's relationship to Michigan in his life and work
To collect, interpret and preserve artifacts, memorabilia and places connected with Hemingway
To make available to the public the knowledge and interpretations of Hemingway scholars and researchers
To sponsor annual Hemingway weekends in Petoskey where he spent his boyhood summers and was inspired to use northern Michigan people, settings and incidents as a basis for his early writing (especially the Nick Adams stories)
To publish literary materials illuminating Hemingway's life and work
To publish such materials as might help researchers locate the places in northern Michigan which figure into Hemingway's life and fiction
To support the archival and exhibition capability of the Clarke Historical Library at Central Michigan University, official institutional home of the Michigan Hemingway Society; and to support the acquisition of additional Hemingway related materials through the Hemingway Endowment.


TO JOIN THE SOCIETY:
It is a simple matter to be part of this group, to have access to its resources, and to assist in its work. The annual membership funds are used to produce and distribute occasional newsletters as well as to support the goals and objectives listed above.

For information on joining the Society click here.





E-mail the Michigan Hemingway Society