MHS 2015 Fall Conference
October 16-18, 2015
Plans Are Underway for a Festival
In Downtown Petoskey, Michigan

Save the Date -- Check Back in June for Updates
---
Recent Hemingway News:

---
Ernest Hemingway, A Life in Michigan (DVD)
A limited number of these DVD's are still available. The DVD includes Michigan sites of his stories and life, interviews of scholars and family as well as many historical photos. Created by Central Michigan University, Michigan Council for the Humanities, and the Michigan Hemingway Society (a CMU/WCMU-TV/PBS production). To order, please send $25 (includes shipping and handling) to: Michigan Hemingway Society, 3903 Portage Rd, Suite C #175, South Bend, IN  46628
---
Mailing List
Paper, printing, and postage costs increase every year. If you can help us by reading your newsletter online at our website (www.michiganhemingwaysociety.org) so that we can cut back on our mailing costs, please let us know. Contact us at Michigan Hemingway Society, 3903 Portage Rd, Suite C #175, South Bend, IN  46628 or email info@michiganhemingwaysociety.org) if you wish your name removed from the mailing list.
---
MHS List-Serv
From time to time we offer news or announcements via e-mail on our MHS list-serve, hosted by Michigan Tech and Board Member Jack Jobst. The list-serve may also be used by any member to offer questions, make announcements, or to initiate discussions. If you are not a member of the list and would like to sign up, send an e-mail to sympa@mtu.edu. In the subject line write subscribe mihemsoc-L
---
MHS 2014 Fall Conference
October 17-19, 2014
Petoskey, Michigan
"Hemingway and Supporting Cast"

Click here for Photos from the 2014 Conference
Who were some of Ernest Hemingway's friends? How did they meet? Did they remain life-long friends?
After a prime-rib dinner buffet on Friday evening several MHS members will present short biographies of a few of Hemingway's friends:

Marjorie Bump.............…..Just an admirer?
Lewis Clarahan…...............Let's go fishing.
Irene Gordon…..............….Tennis anyone?
Charlie Hopkins...........…Reporters needed.
Bill Smith……..............……Life-long friend?
Katy Smith….............…….Just Bill's sister?
Gertrude Stein…..A rose is a rose is a rose.
And even a bull fighter… Stanley perhaps?

Valerie Hemingway returns as keynote speaker after the dinner on Saturday evening, presenting her insight about Ernest Hemingway and some of his friendships. Her latest book, Running with the Bulls, is a memoir of her years as Ernest Hemingway's secretary and then as his son's wife.
According to one of America's most acclaimed literary figures, Thomas McGuane, "This is the best, and best written, of all the reminiscences of Ernest Hemingway, in part because its adventurous author, Valerie Hemingway, is such an absorbing character herself. For once, the great artist, the hero, and the fool seem to be the same person; and the long list of fascinating people in his train are seen with rare frankness."
.
John Cohassey will be the featured author, speaking after Saturday morning breakfast on "Hemingway and Pound," the subject of his latest book Hemingway and Pound, A Most Unlikely Relationship.

His first book, Toast of the Town: The Life and Times of Sunnie Wilson, won an award of merit from the Historical Society of Michigan. He was a consultant for the History Channel's 2007 documentary, Hippies, and is a professional musician and songwriter who has performed with several well-known bluesmen. John earned a master's degree in history from Wayne State University and has written music CD liner notes, over fifty entries on blues and jazz for Gale Research Inc., and his articles have appeared in the Detroit News as well as trade jazz and blues magazines.
.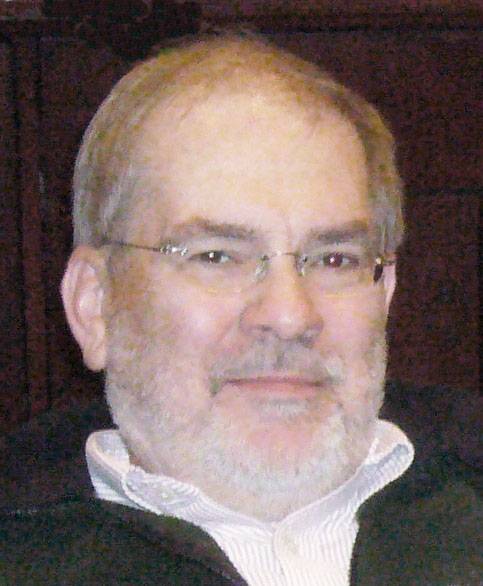 Dr William Nicholson will speak at breakfast on Saturday morning about "How Hemingway's Personality Disorder Affected His Friends." Bill is a clinical practitioner in neuropsychology with 37 years of experience and is an Ernest Hemingway aficionado. He is a long-time member of the Michigan Hemingway Society and presently serves on the MHS Board of Directors.


Dr Fred Svoboda will then discuss how Hemingway adapted his friendships into fiction, and illustrate this with an example from "The End of Something." For 36 years Fred has been teaching at the University of Michigan-Flint where he is a Professor of English. He is a founding member of the Michigan Hemingway Society and currently the Vice-President of the MHS Board of Directors.
You won't want to miss the always-fabulous selection of used books, magazines and other Hemingway-related works offered during the conference by booksellers Steve and Marlene Ruebelman.
Enjoy learning more about Ernest Hemingway's life while you meet old friends and make new ones at the Friday evening reception, the Saturday morning breakfast, the Saturday evening social and dinner, the Sunday morning breakfast, and the special Sunday afternoon "Chicken Dinner" at Shangra-La where Ernest and Hadley held their wedding reception (What a treat!)
There will even be free time on Saturday afternoon to visit the McLean and Eakin Bookstore for the "Hemingway Day" joint book signing by Valerie Hemingway and John Cohassey, and to see the new Hemingway Exhibit at The Little Traverse History Museum.
This is one conference you don't want to miss!
2014 Conference Headquarters
Conference headquarters is again at the
Odawa Hotel
, located at 1444 South US 131, Petoskey, MI 49770.  
Room reservations are separate from your conference registration fee.
The special conference rate for a Friday or Saturday night room is $99 - single or double occupancy. Please check with the Odawa if you desire suite rates or additional nights. All rooms are non smoking. The Odawa will only hold these rooms at this price until September 17, 2014, one month before the conference begins. To book your room call 231-347-6041 and ask for the "Hemingway Society Conference 2014" special rate.  If you prefer other nearby lodging, you may contact the Petoskey Chamber of Commerce www.petoskey.com (231-347-4150) or see the Petoskey Area Visitors Bureau www.petoskeyarea.com (800-845-2828).
2014 Conference Registration
To register for the conference please print this
registration form
(which also includes a conference schedule) and mail it with your check to the address on the form.
---